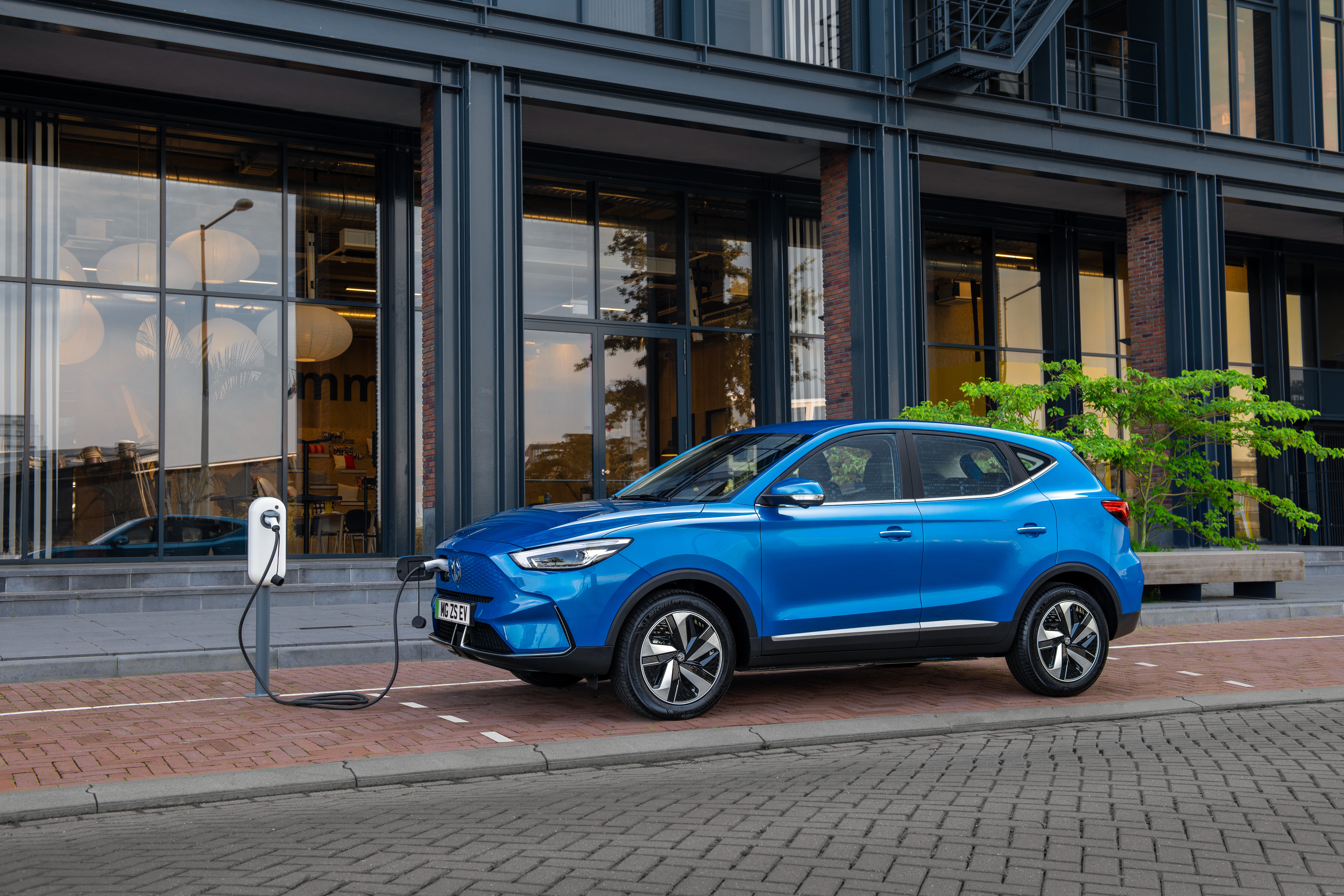 MG's affordable electric vehicles headline at Auto Express New Car Awards
The MG ZS EV has been named Affordable Electric Car of the Year at Auto Express' prestigious New Car Awards ceremony in London.
The Auto Express team recognised the ZS EV as a great value option for those looking for a no compromise affordable EV– highlighting its winning combination of usability, practicality and accessible price.
When summarising the category win, the influential motoring magazine said: "Few brands offer as much for the money when it comes to fully electric cars as MG. Its MG ZS EV offers a claimed 273 miles of range from its 72.6kWh battery, and with a maximum recharging capability of 100kW giving an 80 per cent top-up in just 42 minutes, there's plenty of flexibility on offer despite the MG's value-focused price; even the Long Range model starts from just £31,495."
The all-electric MG5 EV also received strong praise, with Auto Express commenting 'this is a no-nonsense estate car that will keep the family finances firmly in the black', adding that 'few EVs of this size or price can match it for practicality.' Judges highlighted the relaxing driving experience offered by the MG5 EV and recognised the high level of specification fitted as standard.
Over 8,000 examples of the fully electric estate car have been sold since November 2020 and MG have just announced a new generation of the MG5 last week. The new car shares the platform of the current model whilst offering significant styling and equipment upgrades.
This week the company also announced the all-new pure-electric MG4 hatchback, based on the innovative new Modular Scalable Platform (MSP) and confirmed for launch in September. MG Motor UK believes the new MG4 and enhanced MG5 estate will significantly expand the appeal of its already successful range of electric cars.
MG Motor UK's Commercial Director, Guy Pigounakis, commented: "We're proud to be recognised at the prestigious Auto Express New Car Awards. 'Affordable Electric Car of the Year' is a fantastic accolade for the MG ZS EV, and we hope this award will encourage more drivers to appreciate an EV can be affordable, practical and enjoyable."
Steve Fowler, editor in chief at Auto Express, said: "The Auto Express Awards have one aim - to inform car buyers about the best cars on the market to suit their needs. Our readers are at the heart of everything we do and we focus relentlessly on their priorities, using our digital tools to influence our decision-making processes. That's why our Awards are trusted above all others by the people that matter most in this industry - our customers."
Latest News