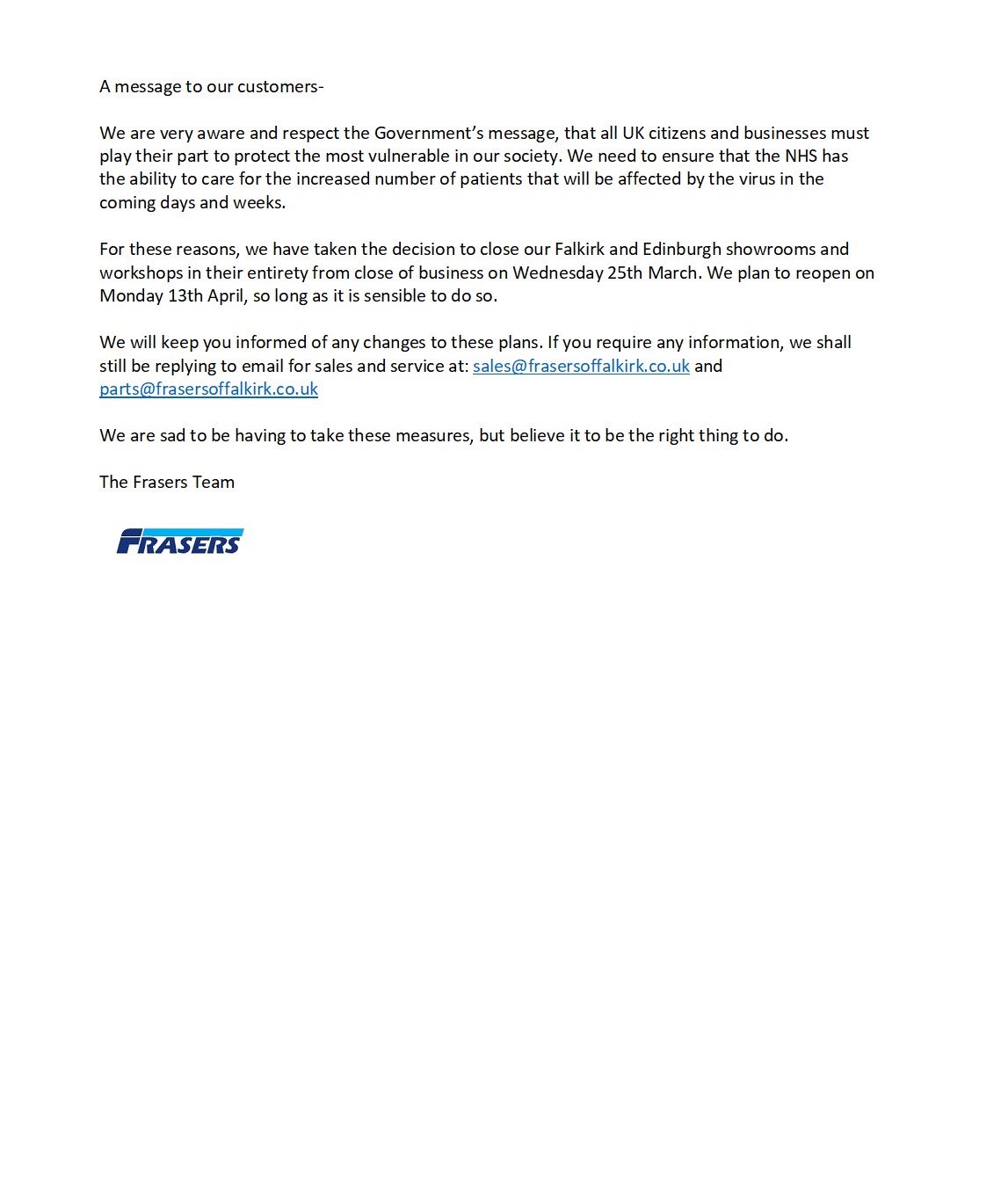 Coronavirus Pandemic- Updated
A message to our customers-
We are very aware and respect the Government's message, that all UK citizens and businesses must play their part to protect the most vulnerable in our society. We need to ensure that the NHS has the ability to care for the increased number of patients that will be affected by the virus in the coming days and weeks.
For these reasons, we have taken the decision to close our Falkirk and Edinburgh showrooms and workshops in their entirety from close of business on Wednesday 25th March. We plan to reopen on Monday 13th April, so long as it is sensible to do so.
We will keep you informed of any changes to these plans. If you require any information, we shall still be replying to email for sales and service at: sales@frasersoffalkirk.co.uk and parts@frasersoffalkirk.co.uk
We are sad to be having to take these measures, but believe it to be the right thing to do.
The Frasers Team
Latest News