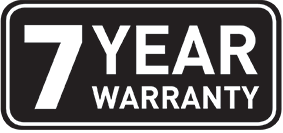 7 Year Warranty at Frasers!
Frasers is the home of the 7 year warranty!
At Frasers, every brand new SsangYong is now covered by a 7 year/150,000 Miles warranty and every brand new MG3 and MG ZS is covered by a 7 year/80,000 Miles warranty. Find out more about these fantastic peace of mind warranties below-
SsangYong Warranty
All SsangYong vehicles have a comprehensive 7 year or 150,000 mile warranty - the best and the longest warranty available in the UK. This has been extended to our full range following its introduction at the launch of the all-new Musso pick up and Rexton SUV this summer.
Our range of vehicles are all built in South Korea, have proven outstandingly reliable giving the confidence to provide our exceptional warranty. Our 7 year or 150,000 mile cover is unique - we are able to provide customers this level or re-assurance due to SsangYong's outstanding build quality. It also demonstrates our commitment to you and our confidence in the quality built into every component that ensures that your SsangYong will stand the test of time.
Every one of our models is covered with a 7-year warranty - with no hidden small print or nasty surprises. And you can also pass it on: reselling your SsangYong within the warranty terms and the new owner will also benefit from the remaining time or mileage.
With SsangYong you get 7 years of peace of mind, 7 years of fun, 7 years of adventure, excitement and dependability.
MG Warranty
•MG ZS and MG3 18MY models covered for 7 years or up to 80,000 miles (whichever occurs soonest), no mileage restriction during the first 12 months (some restrictions apply).
• Provides free of charge repair or replacement by an Authorised MG Repairer (restrictions may apply).
• Guarantees paintwork repairs to defects occurring as a result of manufacturing or material defect for the first 3 years (conditions apply).
• Guarantees selected 'wear and tear' items that are subject to failure during the first 12 months of the Warranty period or prior to the first scheduled main service (restrictions apply).
• Guarantees any genuine MG parts replaced under the terms of the warranty for the balance of the warranty period.
Find out more about the SsangYong and MG range of vehicles by clicking the link below-
https://www.fraserscars.co.uk/pages/new-cars
Latest News