Go Back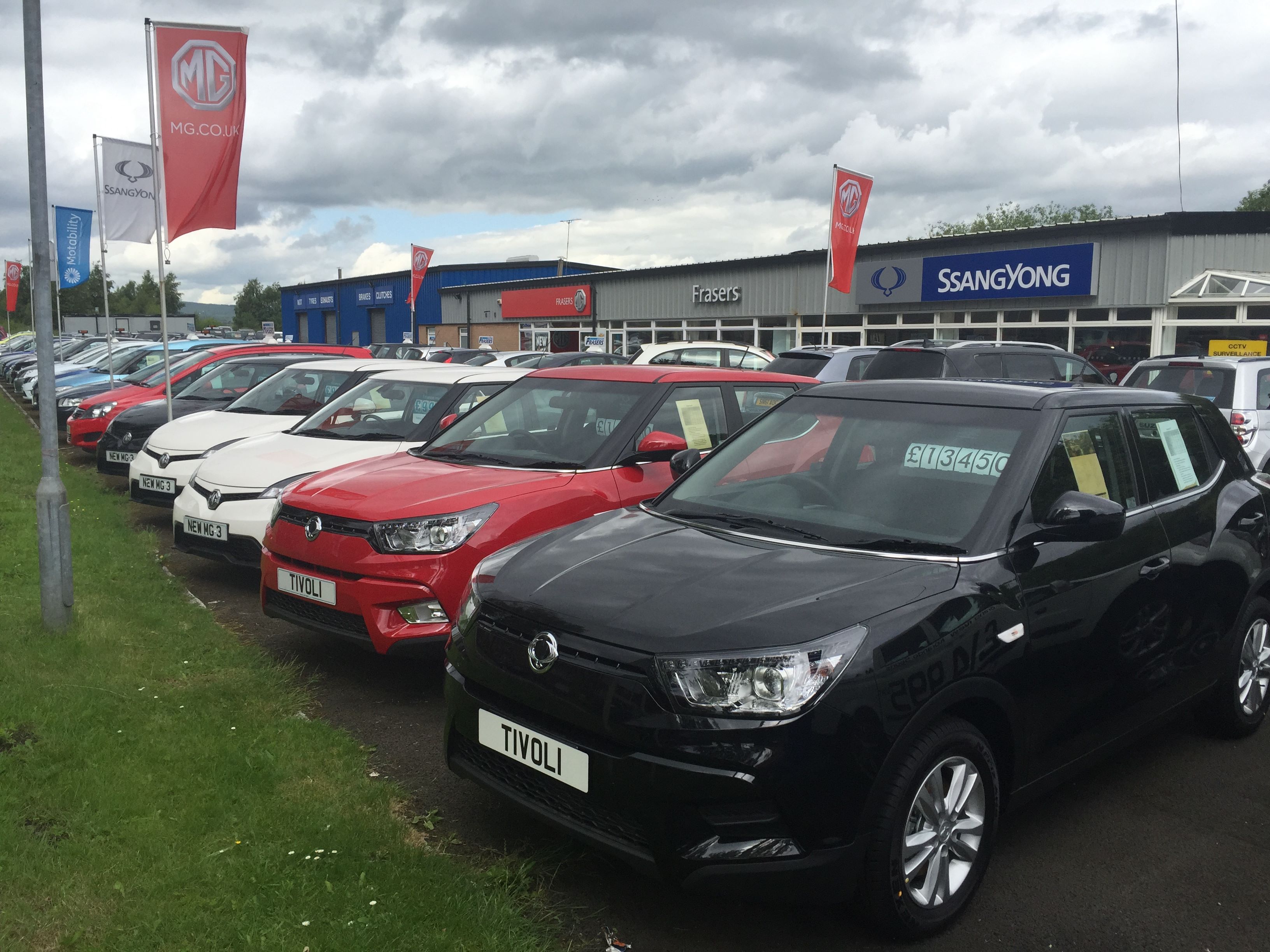 We Are Recruiting! Sales Executives Required.
Who Are Frasers?
Established 31 years ago, Frasers of Falkirk is a family owned car dealership that is now run by David and Andrew, the second generation of the family. We currently represent two of the UK's fastest growing car brands in SsangYong and MG and are consistently in the top 5 of the UK's top selling dealers for these brands. Over the last three years, our business has expanded rapidly, and we believe this is now an exciting time to become part of our dynamic team.
Frasers want their customers to be delighted, and we can only achieve delighted customers if we have exceptional people working for us. 2018 is going to be a big year for us and we want you to be part of that.
We are looking to recruit three sales executives, one to add to our existing sales team in Falkirk, and two for our new Edinburgh branch which opens on Gorgie Road at the end of January.
What's the role?
We are looking for sales executives who have some experience of selling both new and used cars and this job could be for you if;
You like helping people, and are patient, level headed and cool under pressure.

You pay attention to the details. As far as you are concerned anything worth doing is worth doing right, every single time. You stay focused to make sure that nothing falls through the cracks so that you have happy customers all the time!

You can think on your feet, and you like learning new things. When things change, you can adapt to them quickly.

You communicate clearly and can write well and speak eloquently. You can explain just about anything to anyone and you are comfortable communicating by email and by telephone. You must be comfortable using a computer and email.

You are motivated and driven and take ownership of the time you spend with us to really make a difference.

You are inquisitive and have a thirst for knowledge and learning and always strive to improve yourself. Training courses across the country will be required to be attended for both brands over the course of a year and being able to retain and explain product knowledge is an essential attribute.

You have a full UK driving licence.

You are honest, reliable and are a good timekeeper.
As a Frasers sales executive a typical day might include;
Keeping in touch with all your existing customers by telephone or email.

Following up on all the leads generated from all of our advertising streams to see if you can arrange a visit to the showroom and/or arrange a test drive.

Welcoming customers into the showroom, taking the time to get to know them and understand their needs in regard to buying a new or used car.

Taking a car to a customer's home or business for a test drive if required.

Completing the handover of a vehicle to a customer, explaining how everything works for them, answering any queries and dealing with finance documentation.

Ironing out any customer issues or concerns.

Attend off site promotions- Our brand awareness promotions are very successful, and every member of the sales team is expected to help at these events as they are the best way to promote and sell our brands.

Moving and lining up cars on the forecourt and in the showroom.



What's in it for you?
You'll be working for one of the few independent car dealerships left in the Falkirk/Edinburgh area, therefore you won't be constrained by the strict processes that are adhered to by these large groups and PLC's. We have several members of staff that have been with us for over 15 years, which we think is testament to the work environment at Frasers and how the staff are looked after.
On joining you will receive training, on-going training and develop to help you reach your full potential.
We offer a good basic salary with a fair and transparent commission structure that rewards effort and performance. We also offer a company car with fuel allowance and the option to enrol in our pension scheme.
Here's what some of the team have to say about what it's like to work at Frasers
"We are like a big family"
"Down to earth people to work with and deal with"
"Friendly atmosphere and good banter!"
"The bosses are loyal and always look out for you"
"Hassle free environment where you are allowed to get on with your job"
To land one of these roles
Interested? Then please send in your CV to sales@frasersoffalkirk.co.uk and we will be in touch.
Latest News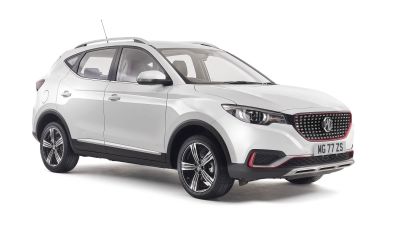 20-05-2019
The MG ZS Limited Edition is now available at Frasers MG. Available exclusively…
Read more >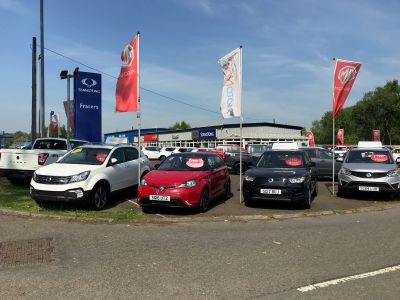 20-05-2019
Who Are Frasers? Established 32 years ago, Frasers is a family owned car…
Read more >